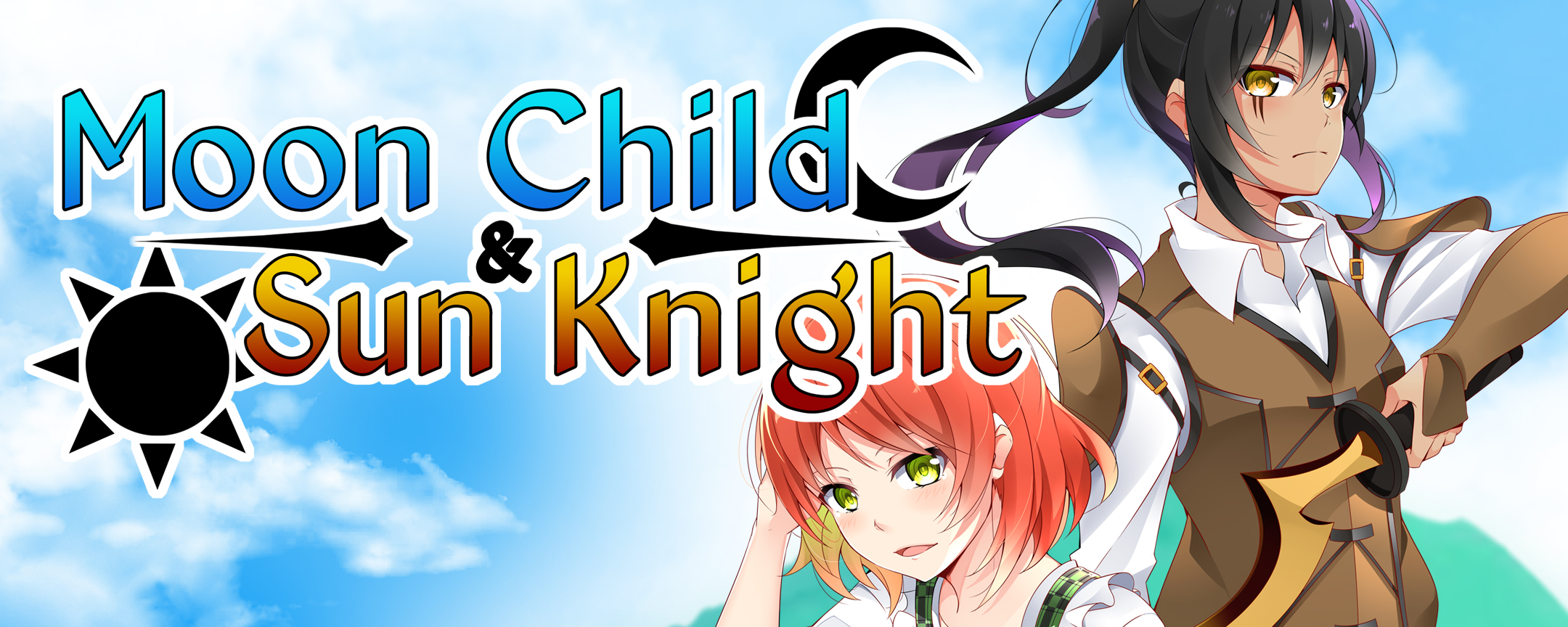 Moon Child & Sun Knight
A light novel.
Cally's older brother Ciaran is the ideal prince: intelligent, charismatic, attractive, and with a powerful Dragongift that can move the seas. In other words, everything Cally isn't. No one is surprised when Ciaran is named the next High King, and Cally is ready to settle for a life in Ciaran's shadow. But a dark web of lies surrounds the throne, and when assassins strike, Cally is the only one left who can save the Kingdom.
49.7k words, 5 B&W illustrations
Available in ePub and PDF.

Purchase
In order to download this book you must purchase it at or above the minimum price of $8.99 USD. You will get access to the following files:
Moon Child & Sun Knight Vol. 01 - ePub
813 kB
Moon Child & Sun Knight Vol. 01 - PDF
4 MB
Comments
Log in with itch.io to leave a comment.
Really loved this and excited for more :)
A very cute little read. Simple and easy to follow.
Hello there. I just want to say that this book is a very enjoyable read. The story is quite light, but the plot isn't "cheap". Two thumbs up for this. :D

I'll be waiting for the sequel.

Thank you for reading, and for your kind comments! The first draft of the sequel is complete, and I'm currently working on edits. I hope to have it out soon!
omg this was so good!!!!!!!!! i really appreciate ciaran being nonbinary...... are they bigender or genderfluid?
and are you planning on a sequel? youve really got me hooked!!!!!!!
Thank you! I'm very happy to know you enjoyed it. Cally is genderfluid, leaning more towards male or female at any give point in time. However, they always carry at least some of both, so any pronouns are correct.
And I am in the middle of writing the sequel right now. I can't wait to share it with everyone!
I didn't even know Itch hosted light novels, but this really caught my interest. Excited to give it a try!
Just curious, is there any romance in this story? Thank you!
Barely. The main character does develop a crush, but it all takes a back seat to the story.
Wonderful story, I did not see the plot twist coming even though I really should have.